Yang-Tze River Hash Cruise

11–24 Nov 2019

Zhangjiajie-Shanghai-Wuhan-            3 Gorges -Chongqing-Xian-Beijing, China

<![if !vml]><![endif]>

Registration is Open US$3,674 per person after Hash Group discount*

*Based upon Double-Occupancy and does not include air connection from Zhangjiajie to Shanghai after Pan-Asia (~US$227pp)
Cruise Map
<![if !vml]>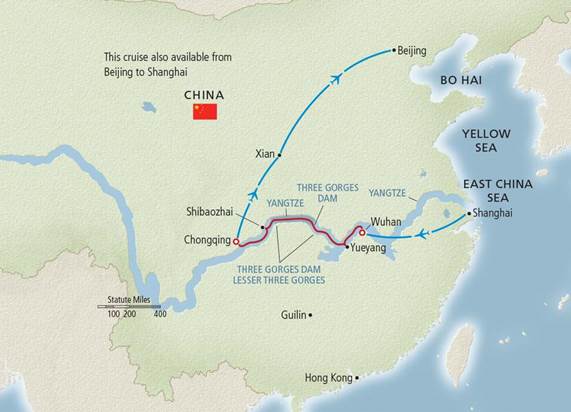 <![endif]>
Pricing
Nov 11

Shanghai to Beijing

*Add ~US$227 Air Fare from ZhangJiajie (Pan-Asia 2019) to Shanghai

Round Trip Air to China from your home country as low as US$799

Cruise FROM
$3,499*

Air FROM
$799

Save $500 per person on air

<![if !vml]><![endif]>

TRAVEL DATES

Nov 11 - Nov 24, 2019

On board the Viking Emerald

Cruise Ship. (Click on Viking

Emerald above for more info)

CONTACT US

<![if !supportLists]>· <![endif]> 1-800-304-9616

<![if !supportLists]>· <![endif]>REQUEST A QUOTE

                   Pricing for the 13 Night Land & Cruise Package
All prices are in US dollars. Price includes your $125 Hash Group Discount. Also includes mimosas and champagne for breakfast, beer and wine with lunch and dinner, 5 Hash runs, free wifi, a giveaway and a patch.
Discount Prices now extended through 8 July 2018!!
The Yangtze River Hash Cruise is a 13 night/14day all-inclusive hash event on board the Viking Ship Emerald sailing, hashing and touring with Hashers through Shanghai, Wuhan, up the Yangtze River through Three Gorges, to Chunqing, with connections, hotel rooms and tours in Xian and Beijing . This PostLube event is being offered after PanAsia 2019. It starts with a flight from Zhangjiajie (DYG) Airport (where PanAsia just finished) and flies to Shanghai on 11 Nov 2019, where your land package starts.  Includes 3 meals per day, champagne & mimosas for breakfast, beer & wine with lunch & dinner on board, 12 day tours, 5 hash runs, 2 Pay as you Go Pub Crawls and you don't have to pack your bags each day! Prices start at $3674 per person with additional $799 and up for round trip air fare from North America. Prices good through 8 July 2018. Book now, for I expect this cruise to fill up completely.
View modern & imperial landscapes
This Cruise and Land Package deepens your understanding of China's imperial history and forward-thinking modernity on one wide-ranging cruisetour. Gaze upon Shanghai's cutting-edge skyline. Step inside the massive Three Gorges Dam. Admire emerald-draped cliff faces and hushed monasteries during a tranquil Yangtze river cruise. Marvel at 8,000 ancient Terra Cotta Warriors, each distinctly carved. And trace timeworn steps along the Great Wall. Join us on this most enlightening of journeys.
Call Viking River Cruises at 888-663-8454 Ext 5074 and refer to Booking #5098349. Whether you have cruised before or this is your first cruise, please link your reservation to this booking number and email me so that I can add you to the announcements, updates and get your goodie bag prepared. Alternatively, you may email Gibson Saenz with the following information.
Passport Names:
Birthdates:
Addresses:
E-Mail Addresses:
Telephone Numbers:
Name of Cruise Itinerary: Imperial Jewels of China
Dates of Desired Travel: November 11, 2019
Desired Cabin Category:
<![if !vml]>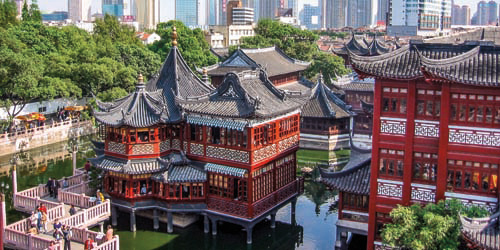 <![endif]>
Doing anything with Hashers is always more fun!!
Day by Day
1

1 Nov

<![if !vml]><![endif]>

Shanghai, China

The metropolis and financial center of Shanghai orbits around its famous Bund, an elegant riverfront promenade overlooked by colonial-era banks.

1

2

Nov

<![if !vml]><![endif]>

Shanghai, China

The largest city in China and one of the world's most important ports, Shanghai began as a tiny fishing village 5,000 years ago.

1

3

Nov

<![if !vml]><![endif]>

Wuhan, China

Wuhan, an historic city and important commercial center, is divided by the Yangtze and Han Rivers.

1

4

Nov

<![if !vml]><![endif]>

Wuhan, China

One of the most important cities of China's Republican Revolution, this capital of Hubei province is a gateway to the Yangtze Gorges.

1

5

Nov

<![if !vml]><![endif]>

Jingzhou

, China

Within

Jingzhou

, ancient Ying's city walls, gates and watchtowers help

Jingzhou

strike a dramatic pose on the Yangtze's banks.

1

6

Nov

<![if !vml]><![endif]>

Wu Gorge, China

At 25 miles long, Wu Gorge is a breathtaking canvas of forest-covered mountains, sheer cliffs, rising mist and cascading waterfalls.

1

7

Nov

<![if !vml]><![endif]>

Three Gorges, China

Part of the Three Gorges system on the Yangtze River, Wu Gorge is perhaps the most beautiful stretch in the river.

1

8

Nov

<![if !vml]><![endif]>

Shibaozhai

, China

Shibaozhai

Temple (Precious Stone Fortress) is a gem of Chinese architecture.

1

9

Nov

<![if !vml]><![endif]>

Chongqing, China

Perched on steep hills where the Yangtze and Jialing Rivers meet, Chongqing was one of the Allies' three World War II headquarters.

2

0

Nov

<![if !vml]><![endif]>

Xian, China

Over 3,100 years old, Xian rivals Egypt and Greece as the birthplace of civilization; its peak came during the glorious Tang Dynasty.

2

1

Nov

<![if !vml]><![endif]>

Beijing, China

The third most populous city in the world, Beijing is a major political and business hub.

2

2

Nov

<![if !vml]><![endif]>

Beijing, China

Quiet warrens of courtyard homes, Beijing at its most authentic, recall the Peking of old.

2

3

Nov

<![if !vml]><![endif]>

Beijing, China

From the sprawling Forbidden City to the serpentine Great Wall, Beijing is a massive repository of the monuments of the past.

2

4

Nov

<![if !vml]><![endif]>

Beijing, China

Beijing, a grand imperial capital from the 10th century until Communism in 1949, holds over 3,000 years of history.
Links for more info
*After putting your US$500 per person deposit down, to qualify for this promotion, the balance is due 6 months prior to boarding. You can cancel at any time up until 121 days prior and only forfeit US$100 or you can purchase Travel Protection and cancel for any reason up until 14 days prior and receive all of your money back. See Viking Cruises for details.
Instead of calling internationally, you can call on Skype and provide your credit card payment on the phone, or just email Gibson and he will set up your reservation, and accept your payment.
Make sure you include booking #5098349. A $500 deposit will hold your reservation until the balance is due. Credit cards and e-checks are accepted (there is a 3.3% discount for e-checks). Foreign transaction fees are reimbursable by Viking River Cruises when paying them directly.