Official American Sailing School
in Fort Lauderdale, FL
Learn to Sail and get qualified to charter in Paradise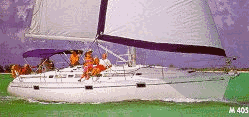 AMERICAN SAILING ASSOCIATION Instructors in Fort Lauderdale, Florida

| | |
| --- | --- |
| | |
| | Sailshare has ASA instructors available for your Sailing School needs in Fort Lauderdalet, Florida and in St Vincent and the Grenadines. The Sailing School offers a certification that is recognised worldwide. No experience is necessary - the courses are great either for novices who have never set foot aboard a yacht before, or for more experienced sailors looking for a formal qualification. Families and singles are welcome. |

| | |
| --- | --- |
| | Course 101 - Basic Keelboat |
| | Course 103 - Basic Coastal Cruising |
| | Course 104 - Intermediate Coastal Cruising (Bareboat Certification) |

The courses operate every week of the year and run from Monday morning through the following Friday afternoon. Guests should plan on flying into Miami or Ft Lauderdale

After meeting the Instructor, orientation on the yacht, and a safety briefing on Monday morning, the yacht will sail for different locations depending upon the weather (normally 1 to 4 hours sailing times between the islands)..

| | |
| --- | --- |
| | |
| | $ 1,499 per person (mimimum of 2 students) |

| | |
| --- | --- |
| | |
| | Included: |

Fully equipped yacht with ASA Instructor, shared private stateroom,
Syllabus book and ASA Log Book
Examinations & Certification

| | |
| --- | --- |
| | |
| | Not Included: |

Meals
Drinks
Taxi transfers between the airport & our marina
Optional Instructor Gratuity
Instructor's Meals

Textbooks

Fuel Consumed

Get your Textbooks now and study up for your courses
Textbook for ASA Course 101 Basic Keelboat is Sailing Made Easy - Recommend that you purchase this book through ASA or Amazon.com and read it before you step on board for your ASA Class.

New Textbook for ASA Courses 103, 104 (Bareboat Certification), and 105 Coastal Cruising is Coastal Cruising Made Easy. Recommend that you purchase this book from ASA or Amazon.com and read it before starting these classes.

www.american-sailing.com

| | |
| --- | --- |
| | Charter a Yacht and Save |

Charter the size and type of yacht on your vacation schedule, hire an ASA Instructor for you and your friends for only $175 per day (plus meals) . If you have 2 or more students, you can save money over the single student price.

The primary Yacht in Fort Lauderdale is a Hunter 285 fully equipped with diesel engine, linens and towels, GPS Chartplotter, stereo system, fully-equipped galley with barbecue, and all safety equipment. Guests will have their own private stateroom and shared bathroom facilities.

There will be a maximum number of 4 students plus the Instructor.

Guests/students are expected to assist in preparation of meals. Evening meals may be prepared on board or taken ashore.
Charter our Hunter 285; hire your own private ASA Instructor and get up to four sailors certified.* All four do not have to be at the same level for only .
For example, you charter the Hunter 285 for a week for $2100 and add an ASA Instructor for $1225 ($175 per day for 7 days). That's a total of only $3325 plus provisioning costs for 4 to get ASA certified. That is just $831.25 per person for 7 days instead of $1500 per person for 5 days. Liveaboard prices may vary seasonally.
More than 4 guests may be on board your charter, but the maximum number of students that an ASA Instructor is authorized to handle is four students at a time.
During a typical ASA Instructional week, there is time for swimming, snorkeling, SCUBA diving, going ashore, exploring the islands and beaches, dining at fine restaurants, or barbecuing on board.
Click on the Link Below for more of Sailshare's Offers
1731 SE 15th St
Fort Lauderdale, FL 33316-3035
(305)731-6795

| | | | | |
| --- | --- | --- | --- | --- |
| © 1998 SailShare, All Rights Reserved | | | | Page Designed by Capt Dennis |